1
How to use our extension
Extension Manager

Welcome to Extension Manager
---
Thank you for installing and using our extension
---
Features:
Install and open.
After installing the extension. You click on the icon and can manage all the extensions you have installed before. Easily enable/disable any extension you want.
What are chrome extensions?
Chrome extensions are browser add-ons that allow you to customize and personalize your browsing experience.
A Chrome extension is a web browser plug-in that can modify and enhance the functionality of the Google Chrome web browser and various features of Google Chrome OS. Extensions can be installed from the Chrome Web Store or from the developer's website.
There are thousands of extensions available for Google Chrome, including tools to save time and improve productivity, games, media players, shopping assistants and more.
Chrome extensions can do a variety of things:
Improve security by blocking malware and phishing sites;
Block ads on any site;
Add new features to Gmail or Google Docs;
Add features to your favorite websites
Tutorial:
Install the Extension
After installing the extension, click on the icon on the toolbar.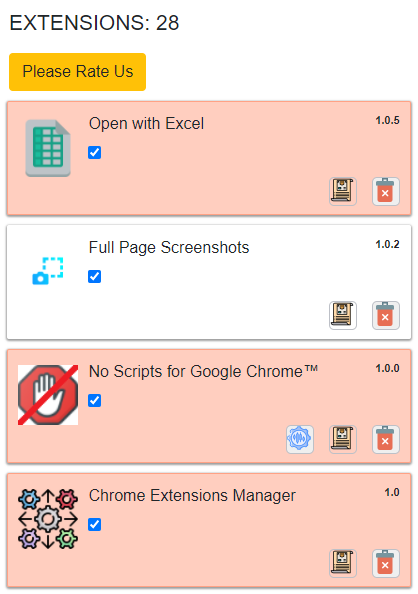 ---
Easily manage all installed extensions in your browser